Year-round resident in mobile home
Le Camping Le Kergariou propose pour ses résidents, la location d'emplacements pour mobil-home à l'année. Nous avons des mobil-homes d'occasion ou neufs à vendre sur parcelle, mais vous pouvez aussi déménager chez nous avec votre résidence de loisirs.
You can contact us if you wish to rent a pitch all year round at Flower Camping le Kergariou and become a resident. Recent mobile homes are regularly available for purchase.
Our mobile home pitches for the year on a plot
Take a look at our examples of mobile homes for your future leisure residence at Le Kergariou campsite.
Example of a mobile home for sale on a plot
Mobile home type rapidhome year 2017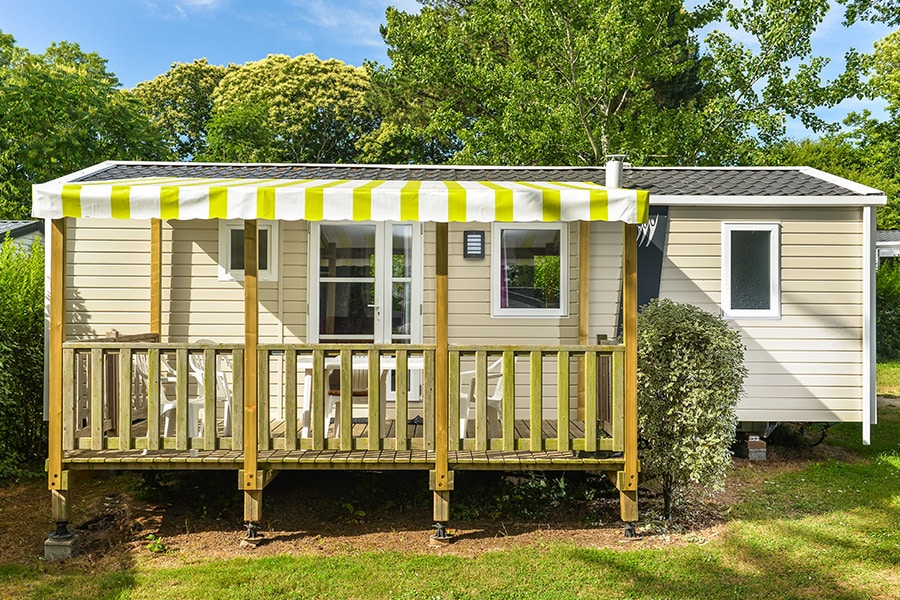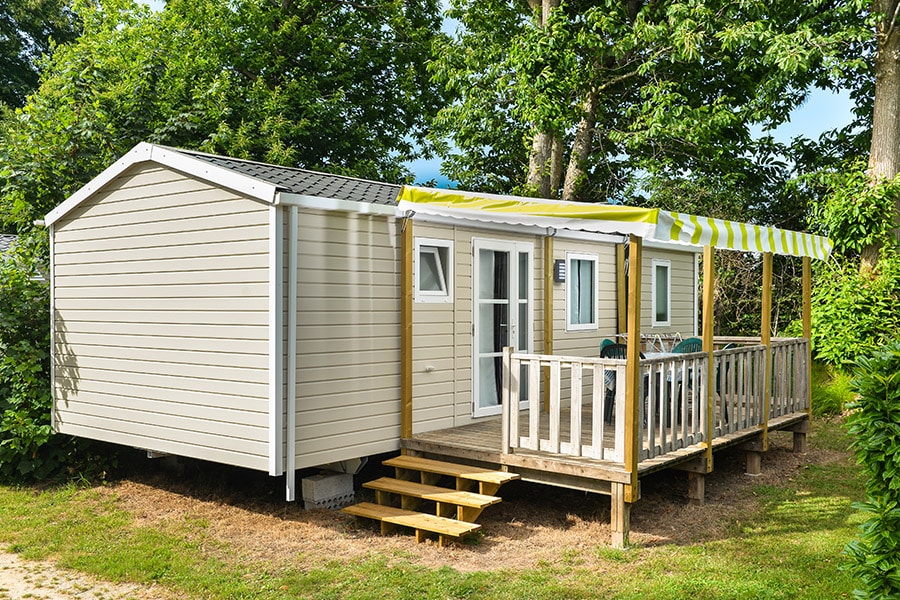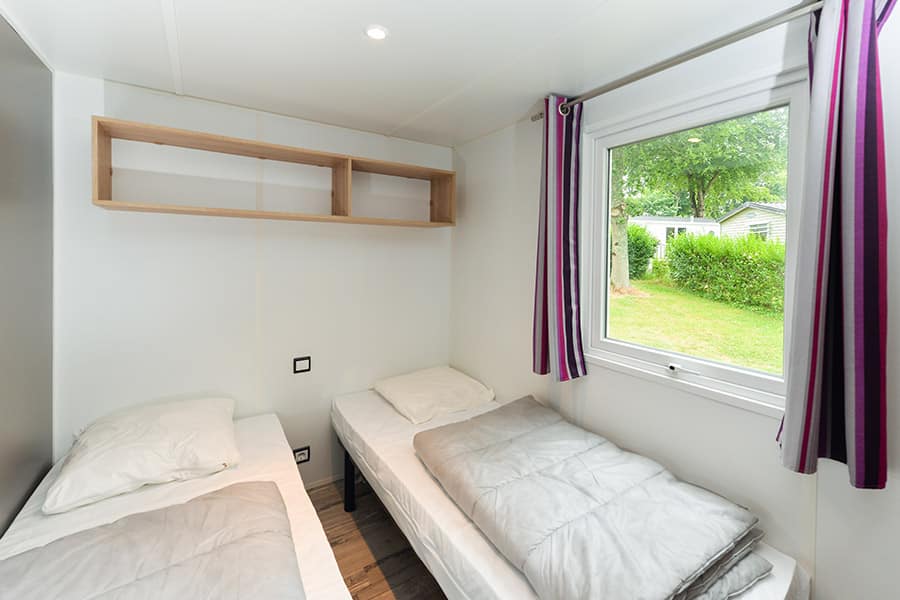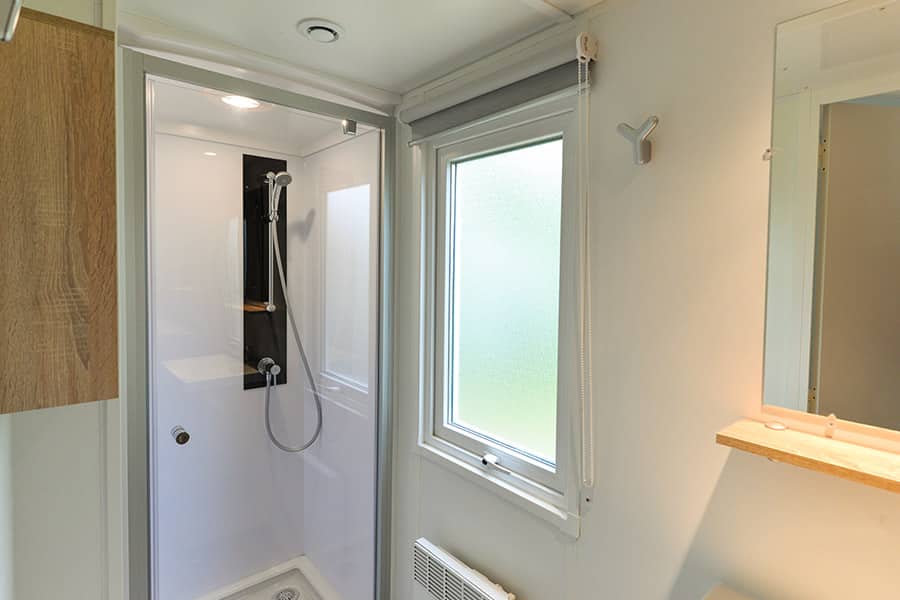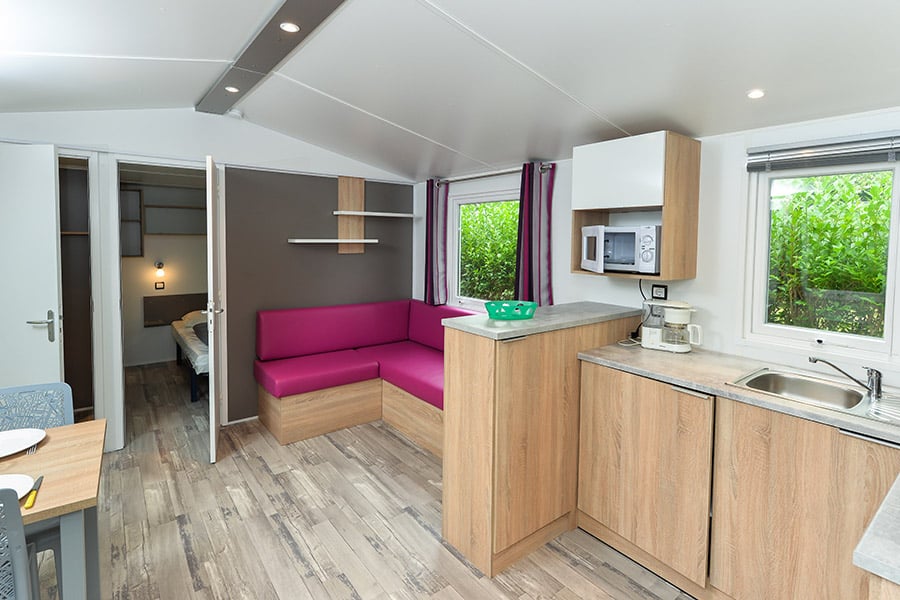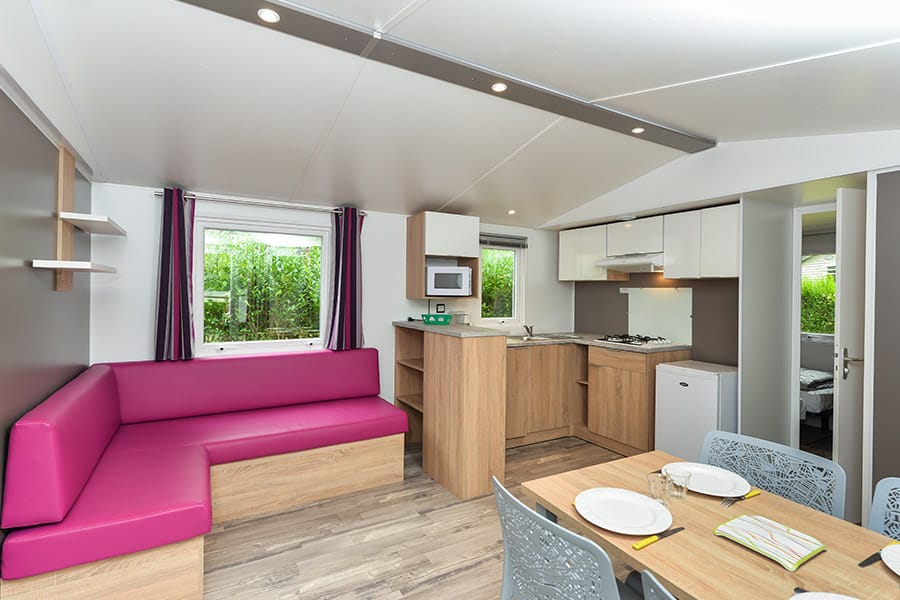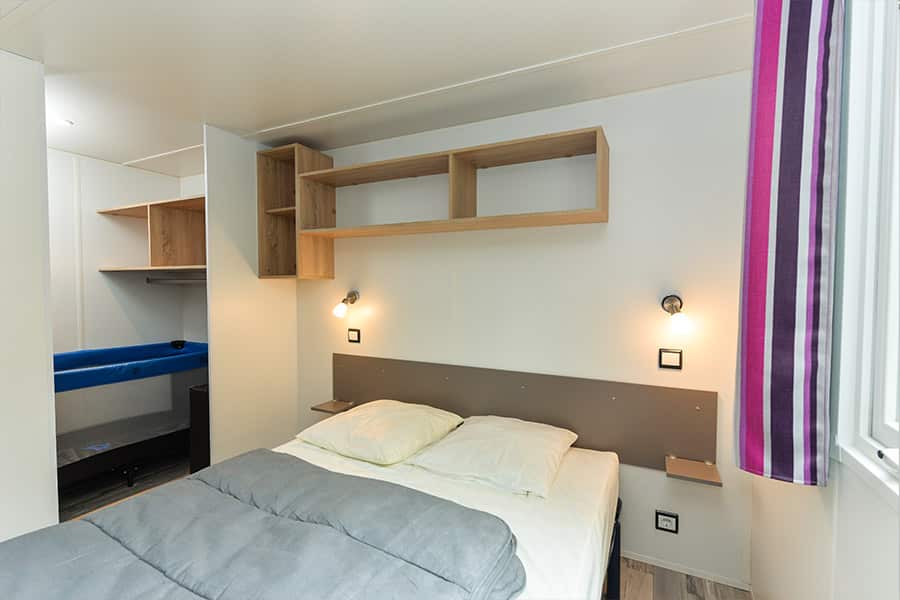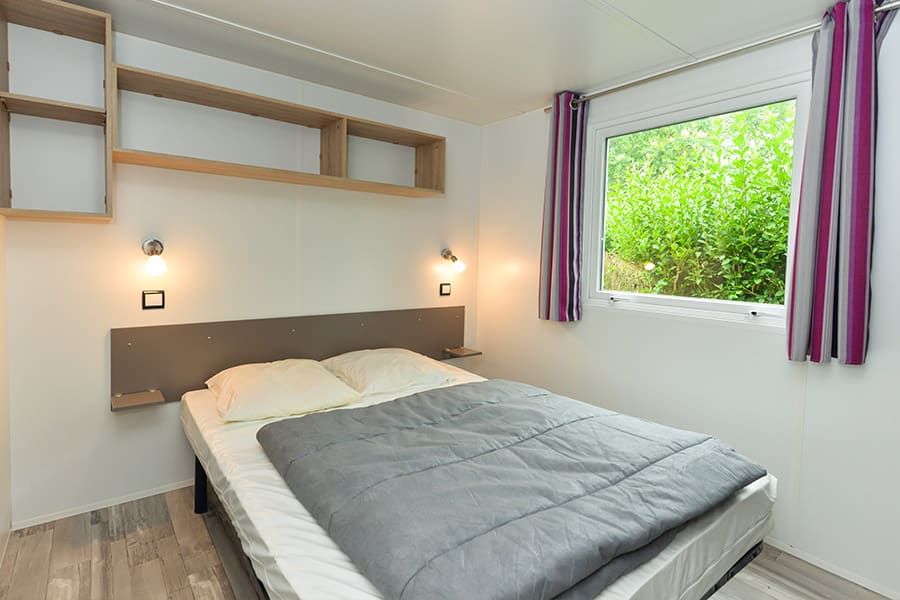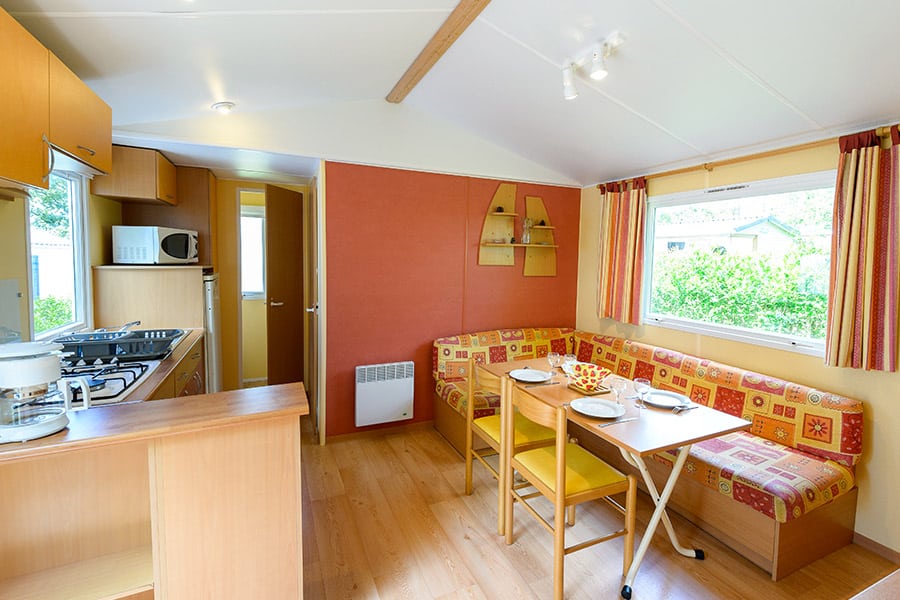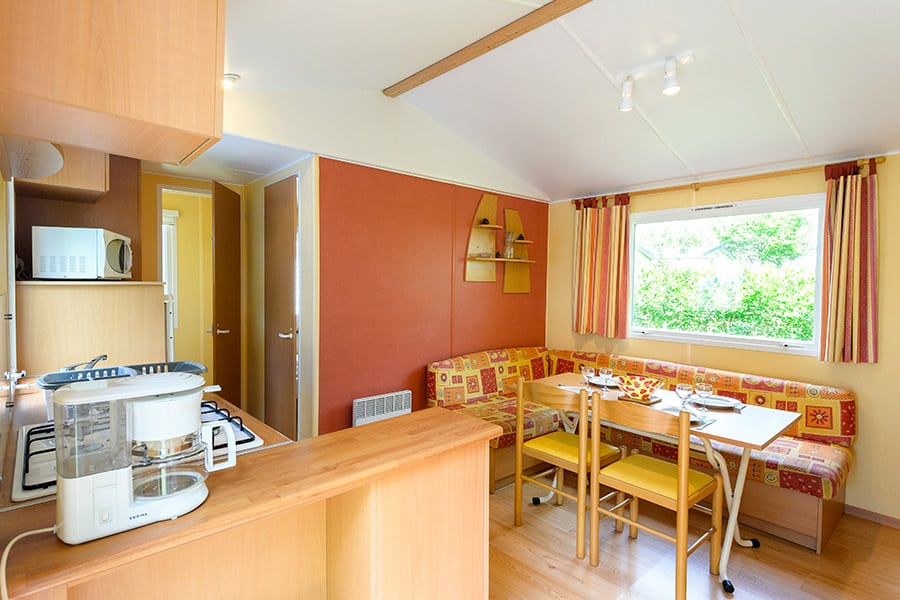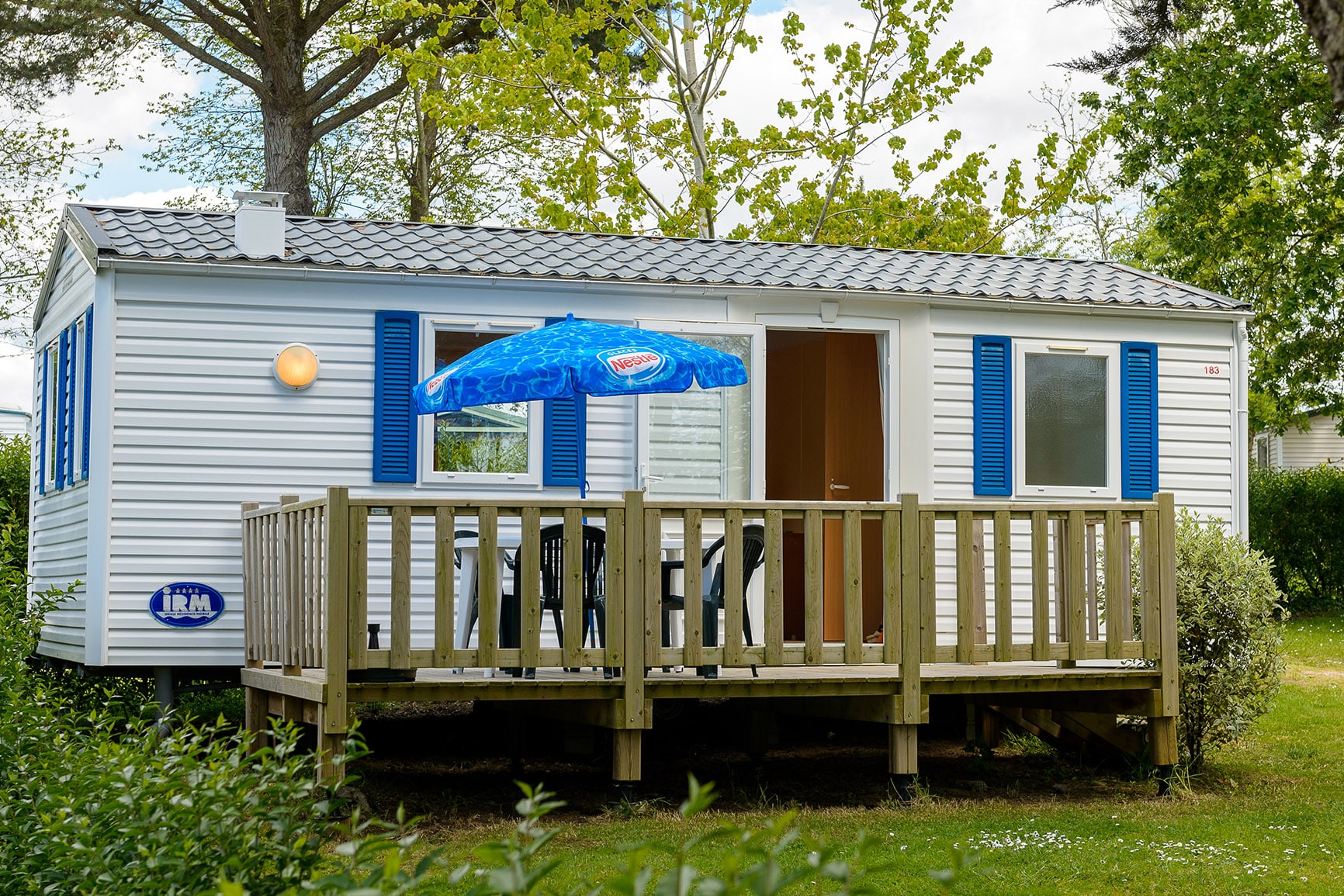 Mobile home for sale on plot
Mobile home type IRM super mercure price: 12 000€ TTC
It is a mobile home with a terrace, connected and set on a plot.
How to rent a mobile home for the year at the campsite?
Renting a plot entitles you to all the services of the campsite, including permanent access to the swimming pool. By plot rental we mean the rental of a pitch for the whole year. After renting the plot, as a tenant you can come as many times as you like during the opening of the campsite, from 1st April to 30th September. Would you like to rent a mobile home all year round? Do not hesitate to contact us for more information.
How much does a mobile home cost?
You can buy a mobile home from the campsite at very attractive prices. Depending on the mobile home, the price varies between €10,000 and €25,000. The costs of setting up, securing and connecting the mobile home are included. The sale price of the mobile home is without additional costs. Do not hesitate to contact us to find out more about buying a mobile home.
We also have a few pitches that can accommodate mobile homes from outside under certain conditions, for reasons such as age and congestion.
Why rent a mobile home pitch all year round at the campsite?
The choice of campsite is important. You don't necessarily feel comfortable everywhere, and it is a future place of relaxation that must be in harmony with the tenants. The atmosphere should be an important criterion in a decision to rent a plot for the year. Our campsite is well known for its friendly and family atmosphere, and we want future owners to be able to stay at the campsite and see the atmosphere for themselves.