Discover Le Pouldu, its beaches and activities
The seaside resort of Le Pouldu is just a few minutes away from Le Kergariou and is very welcoming and friendly. You can spend days with your family at the beach, doing water sports or just walking around. If you are looking for a campsite in Le Pouldu, Le Kergariou will give you a warm welcome. Your camping holiday will be a success with us!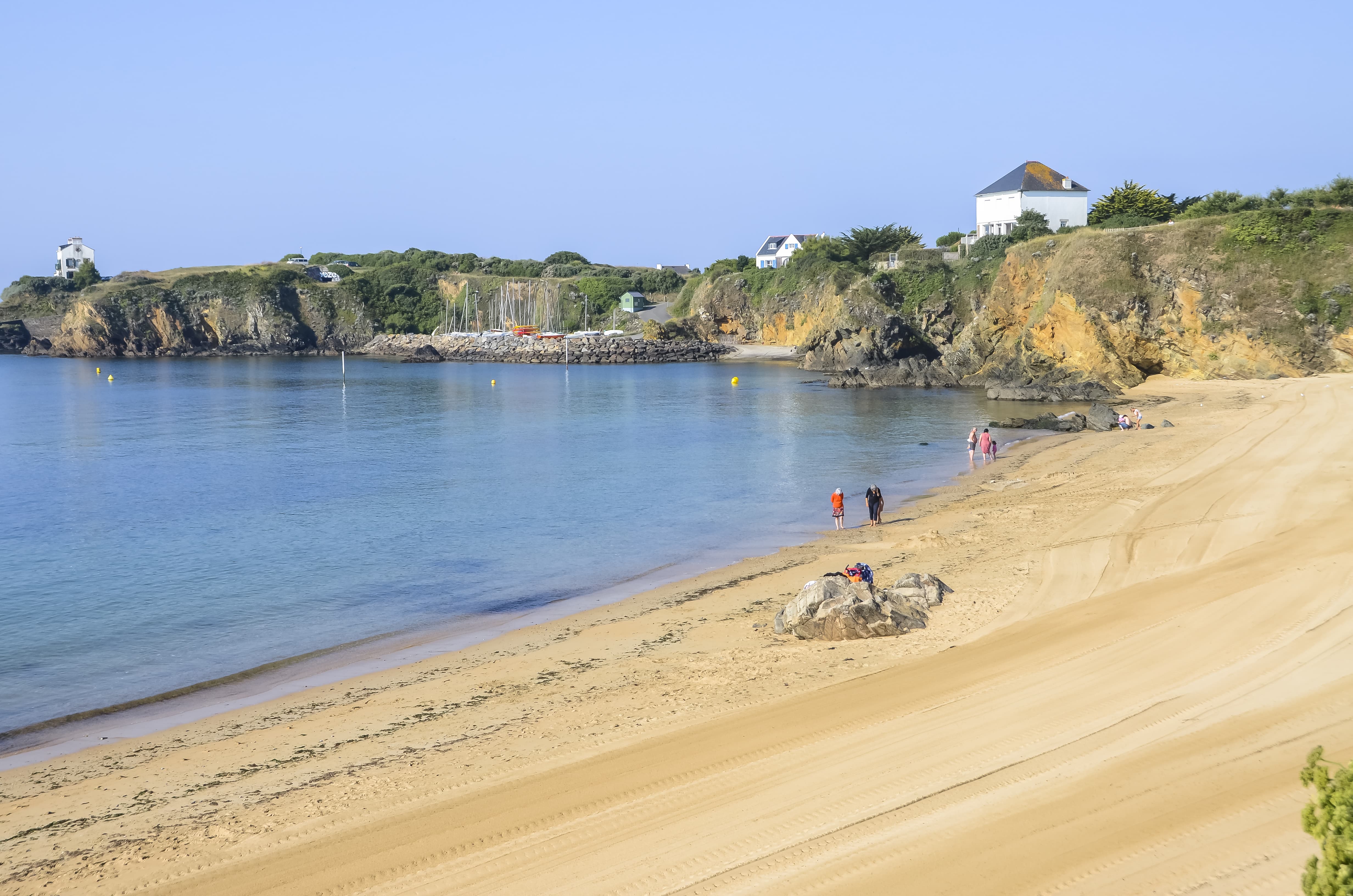 Your stay at our campsite near Le Pouldu
If you are planning to spend an unforgettable holiday in Brittany, in Le Pouldu, it is at our campsite that you will spend it. Your stay at the Kergariou campsite will allow you to be less than 10 minutes away from this charming seaside resort. A direct access to the beach which will be a real comfort for your holidays by the sea.
Our 3-star campsite with its covered and heated swimming pool offers campers an ideal location. A pleasant setting for family holidays in the south of Finistère. Between the marina of Doëlan and the seaside resort of Le Pouldu, this holiday site will keep you busy during your days in South Finistère. Whether it's sunny or rainy, you will always find something to do.
Would you like to join us for your holiday in South Finistère, near the beautiful beaches? We offer camping pitches, tents, caravans and motorhomes, and several types of accommodation for a holiday that suits you. Your holiday at Kergariou will be enjoyable for you and your family. You can contact us by phone for a direct booking, or book online.
What to expect in Le Pouldu
Only 3 kilometres from the campsite, Le Pouldu is an ideal place to relax or swim at the beach, go for a family walk, enjoy water sports and much more. Le Pouldu will also attract you during the many traditional, sporting and cultural events organised near the campsite. So you can easily get to this charming seaside resort from our campsite.
Sporting and fun holidays in Le Pouldu
A wide range of water sports activities awaits you in Le Pouldu. You can take sailing, surfing and paddle lessons, or go up and down the Laïta in a canoe.
If you like to walk, there are many coastal and country paths that are accessible to most people. Before returning to the campsite, don't hesitate to take a walk along the GR34 path, along the Laïta river, where nature will recharge your batteries.
Accompanied by younger children, go among the animals at the Quinquis animal park in a remarkable wooded setting. Discover also the Pouldu-Port, a small marina, where you will go along the coast and the beaches to appreciate, opposite, Guidel-Plages and its surf spots.
Beach, relaxation and farniente at Le Pouldu
The small seaside resort of Le Pouldu is renowned for its beaches and its gentle way of life. In summer, Le Pouldu is a good place for children to enjoy a nice swim. The beaches of Le P ouldu are supervised in high season. On your side, you can also practice outdoor activities on the sand, to play beach volleyball or sandball.
The car park at Bellangenet beach provides safe access for young children and people with reduced mobility. On foot, the beaches of Le Pouldu are also accessible from our campsite via the GR34 (customs path - white and red markings).
Le Pouldu-Port welcomes you for a drink on the terrace opposite Guidel Plages, where you can enjoy the passing boats. A great way to relax between your activities or at the end of the day.
Cultural stay in Le Pouldu
Le Pouldu is also a cultural richness, appreciated by visitors. The town developed in particular during the visit of painters from the Pont-Aven school, such as Paul Gauguin and Paul Sérusier. Their reputation played an important role and the commune of Clohars-Carnoët has set up a walk in their footsteps. You will discover the places that inspired their paintings. The Marie Henri House-Museum is open and will help you discover their holiday world.
On the right bank of the Laïta river, on the Finistère side, the abbey site of Saint Maurice is an ancient Cistercian abbey in ruins. The preserved architectural elements will immerse you in a magical atmosphere surrounded by a splendid natural setting. The chapter house, a remnant of the 13th century, is a listed building, as are all the other buildings. Nature lovers frequent this site for its remarkable fauna and flora.
Other destinations near the campsite and around Le Pouldu